Overview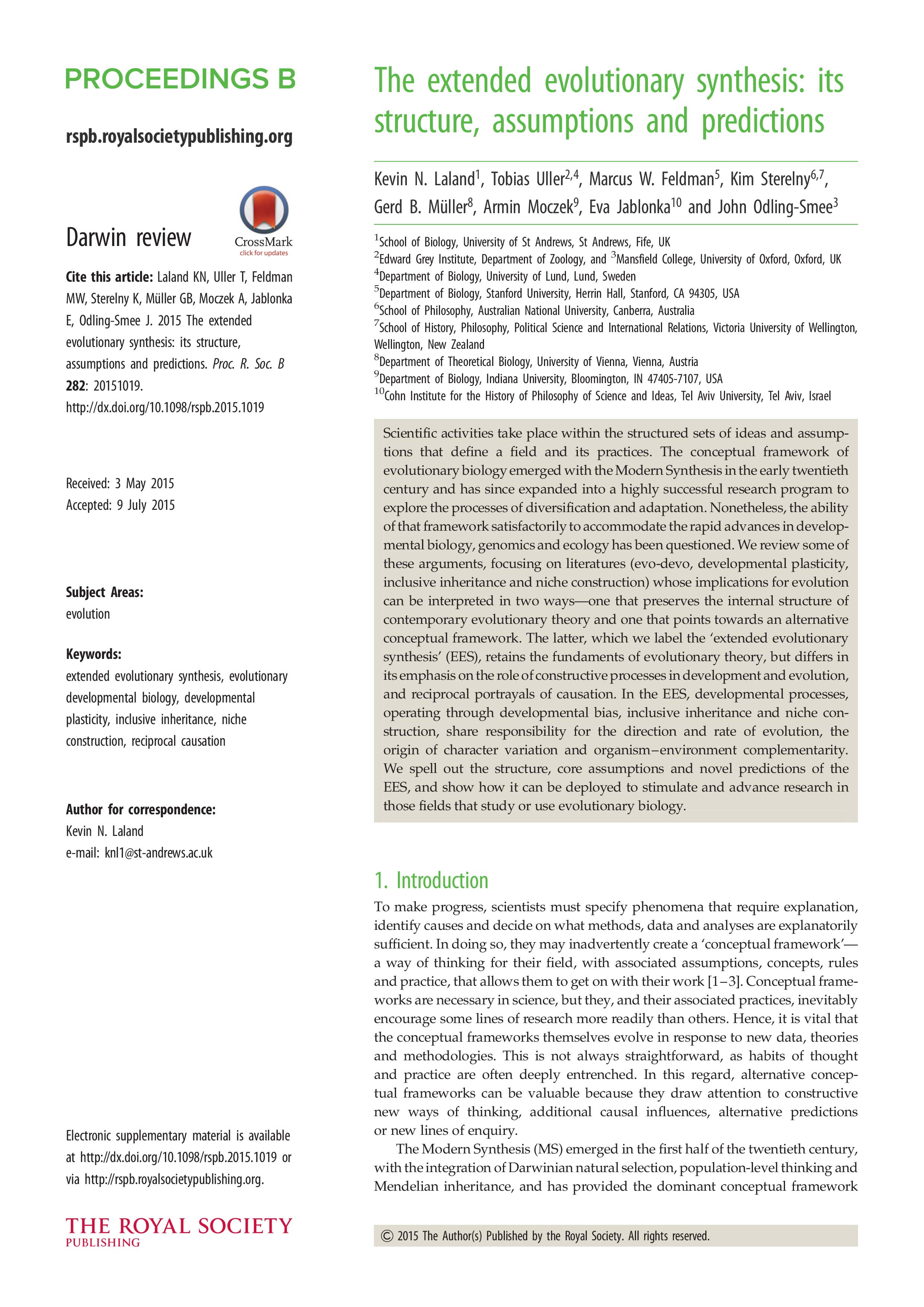 The extended evolutionary synthesis: its structure, assumptions and predictions
Laland KN, Uller T, Feldman MW, Sterelny K, Müller GB, et al. 2015. Proc. R. Soc. B. 282(1813):20151019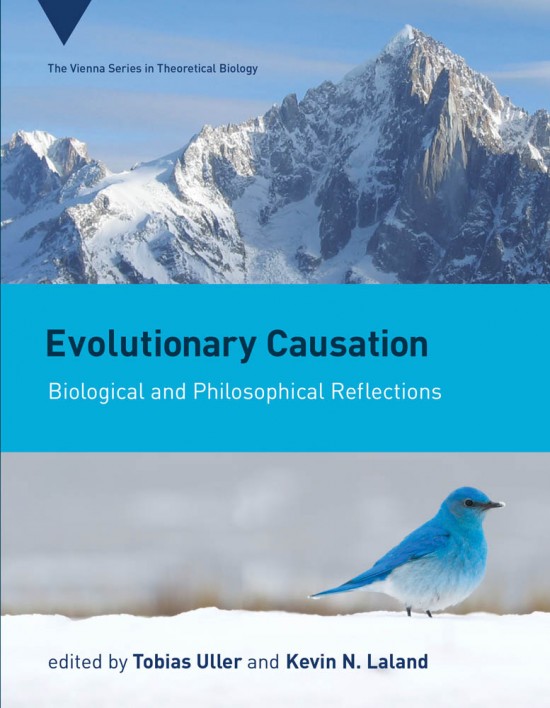 Evolutionary Causation: Biological and Philosophical Reflections
edited by Tobias Uller and Kevin N. Laland (2019)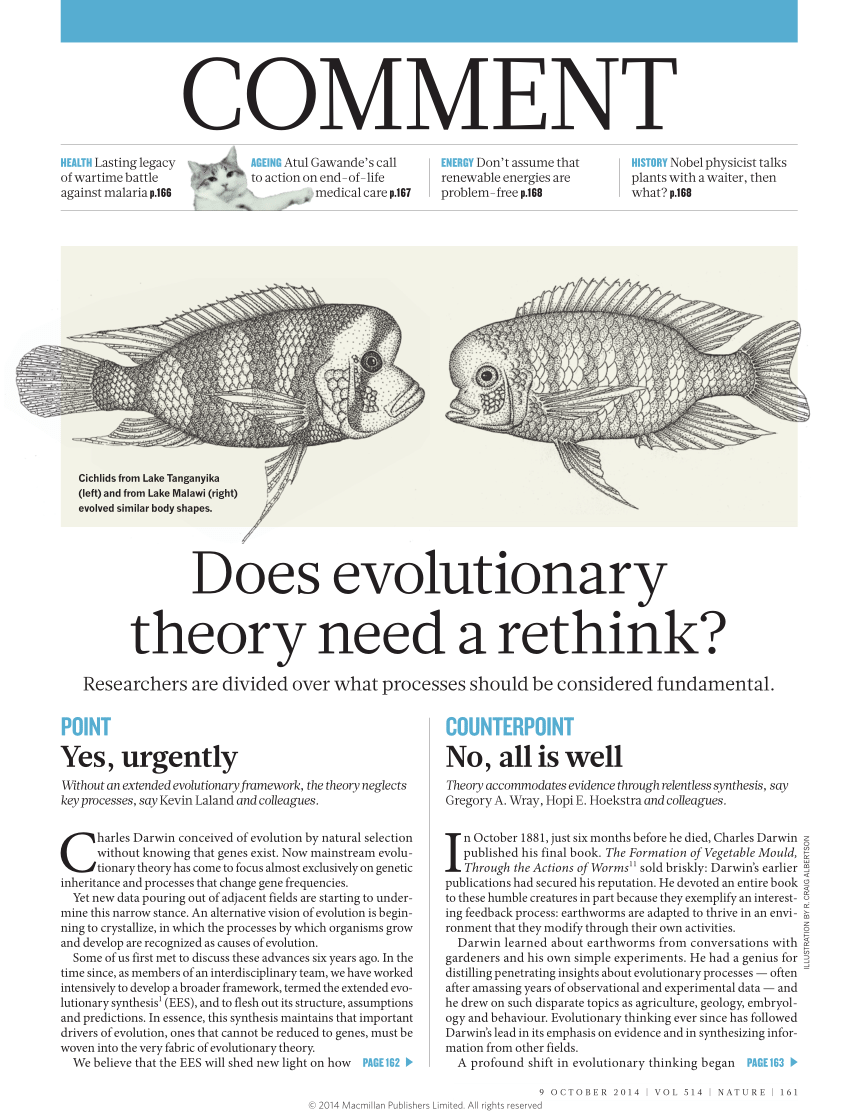 Laland KN, Uller T, Feldman M, Sterelny K, Müller GB, et al.
Does evolutionary theory need a rethink? Nature News. 2014;514(7521):161.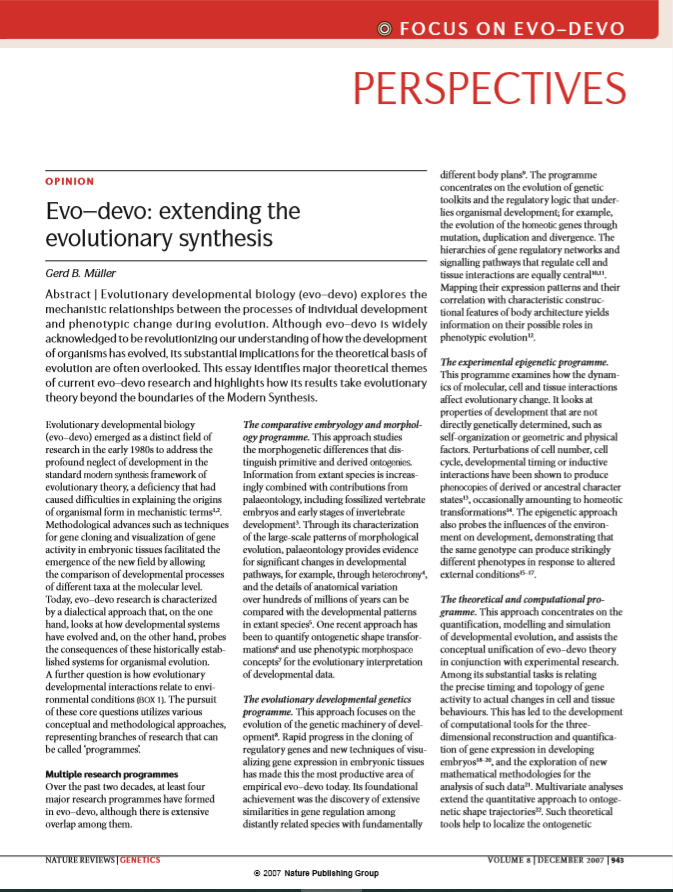 Müller GB.
Evo–devo: extending the evolutionary synthesis. Nature Reviews Genetics. 2007;8(12):943–49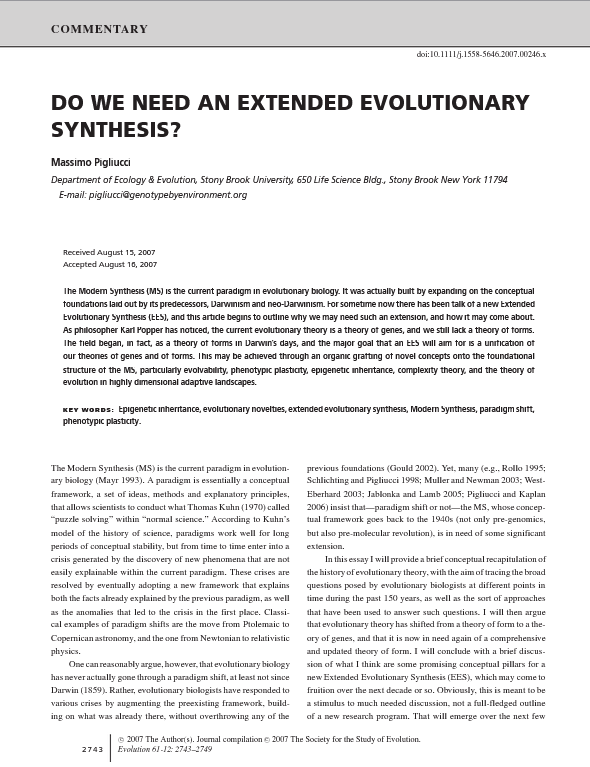 Pigliucci M.
Do we need an extended evolutionary synthesis? Evolution. 2007;61(12):2743–49
Developmental bias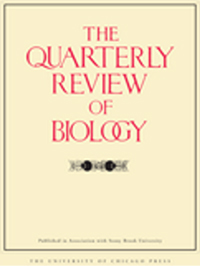 Maynard Smith J, Burian R, Kauffman S, Alberch P, Campbell J, Goodwin B, et al
Developmental constraints on evolution. Q Rev Biol. 1985;60(3):265–87.
Developmental plasticity

Snell-Rood EC, Van Dyken JD, Cruickshank T, Wade MJ, Moczek AP
Toward a population genetic framework of developmental evolution: The costs, limits, and consequences of phenotypic plasticity. BioEssays. 2010;32(1):71–81.

Levis NA, Pfennig DW
Evaluating "plasticity-first" evolution in nature: Key criteria and empirical approaches. Trends Ecol Evol. 2016;31(7):563–74.
Inclusive inheritance

Cavalli-Sforza LL, Feldman MW
Cultural Transmission and Evolution: A Quantitative Approach. Princeton University Press; 1981.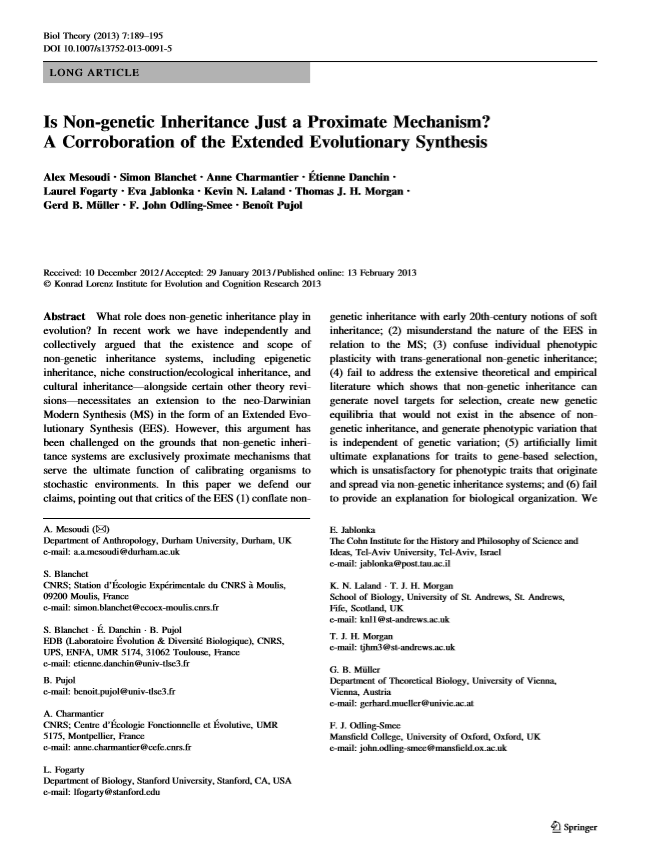 Mesoudi A, Blanchet S, Charmantier A, Danchin É, Fogarty L, et al
Is non-genetic inheritance just a proximate mechanism? A corroboration of the extended evolutionary synthesis. Biol Theory. 2013;7(3):189–95.
Niche construction

Lewontin RC
Gene, Organism and Environment. In: Bendall DS, editor. Evolution From Molecules to Men. Cambridge University Press; 1986.
Constructive development

Blakemore C, Cooper GF
Development of the brain depends on the visual environment. Nature. 1970;228(5270):477–8.
Reciprocal causation

Lewontin RC
Gene, organism and environment. In: Evolution from molecules to men. Cambridge University Press; 1986.
Back to top